Invest
in the Ardèche

vineyard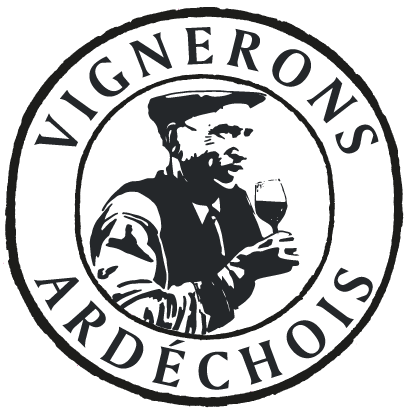 Ardèche Vignobles® brings together all the values ​​of Vignerons Ardéchois:
Solidarity, passion, sharing
What is a "SCIC"

(Société Coopérative d'Intérêt Collectif) ?
From the beginning, Ardèche Vignobles® has chosen the most appropriate legal status for the ethics desired by its first members and beneficiaries. Privately owned and socially useful, the status Société Coopérative d'Intérêt Collectif is part of the social and united economy, economic system that places the man, not the capital, at the heart of the project. Consumers and producers can thus, if they wish, become members of Ardèche Vignobles®, by acquiring at least one social share at 1000 €.
What are the advantages?
Tax: tax reduction

Participation in events dedicated to investorss

Symbolic gratuities in wine

Creation of land capital

Reimbursement of shares at the nominal purchase price
With 1000€, participate in a human and collective project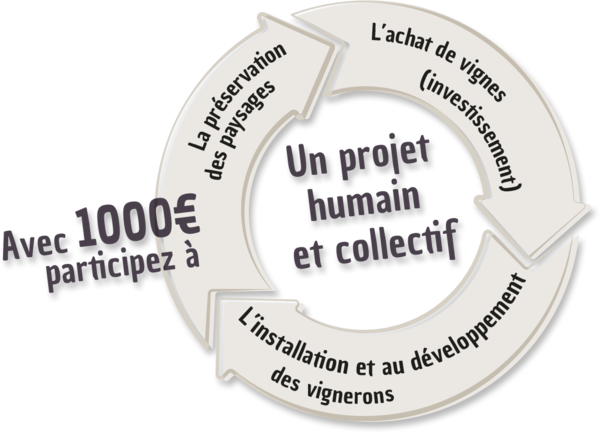 How to become a member

of Ardèche Vignobles®?
The objective of Ardèche Vignobles® is to become a stable and sustainable structure, intended to contribute to the preservation and development of the wine heritage of Vignerons Ardéchois. However, subscribing to the share capital of Ardèche Vignobles is above all a militant act and includes a financial risk limited to your investment, as any taking share in the capital of a company.
01

Complete the application form and attach the necessary documents.

02

Get the validation of the cooperative council that releases the shares.

03

Receive your subscription shares.

04

Enjoy the Vignerons Ardéchois experience.
Becoming a shareholder,
it's about becoming owner of a cooperative vineyard,
it's about seeing this vineyard evolving over the seasons,
and:
Participate in wine making through workshops,
Share an experience with the winemakers
Make discover your wine to your friends,
Engage in the protection and development of the territory,
Place your money in French viticulture
Invest in a human project, secure and sustainable
Enjoy the Ardèche lifestyle and its flawless nature